And Texas' old one…
AND a federal one.
(and rather libertarian principles…)
I believe contracts between people (and corporations) should be voluntary in nature.
If your religion (or principles, or personal beliefs, or bigotry) coerce/convince you to not do business with someone because of their beliefs, or creed, or disability, or gender, or age, or sexual preference, et al, then, by all means, DON'T DO BUSINESS WITH THEM!
(AHEM, however)
Be prepared to reap the attention of the Federal government.
Federal law already prohibits denial of goods or services due to a customer's race, color, age, disability, or gender.  (Thank you President CLINTON!)  Why do States feel the need to rubber-stamp the federal law?
HOWEVER, I also believe, as they do in Texas, that businesses have to right to refuse service.  Period.  No explanation is necessary or required.
And THE MARKETPLACE will make the ultimate decision!
If a business excludes certain persons from engaging in contracts with them, then they will make less money.
More open businesses will prosper more.
Because there are more capitalists then there are bigots.
I'm certain there are more businesses ready, willing and able to do business with any customers brought to them by anyone with a wallet.
In Indiana, Arkansas, and Texas!
Imagine a world where government stays out of such things?
Why would I want to do business with someone who wishes to not do business with me?  Just to force my agenda on THEM?

A pizza place in Indiana closed because of protests by persons who didn't like their refusal to cater a gay wedding.  Here's a hint – go elsewhere!
And the pizza place received unsolicited contributions from  freedom-loving folks (to the tune of over $450,000!)
Here an exemplar: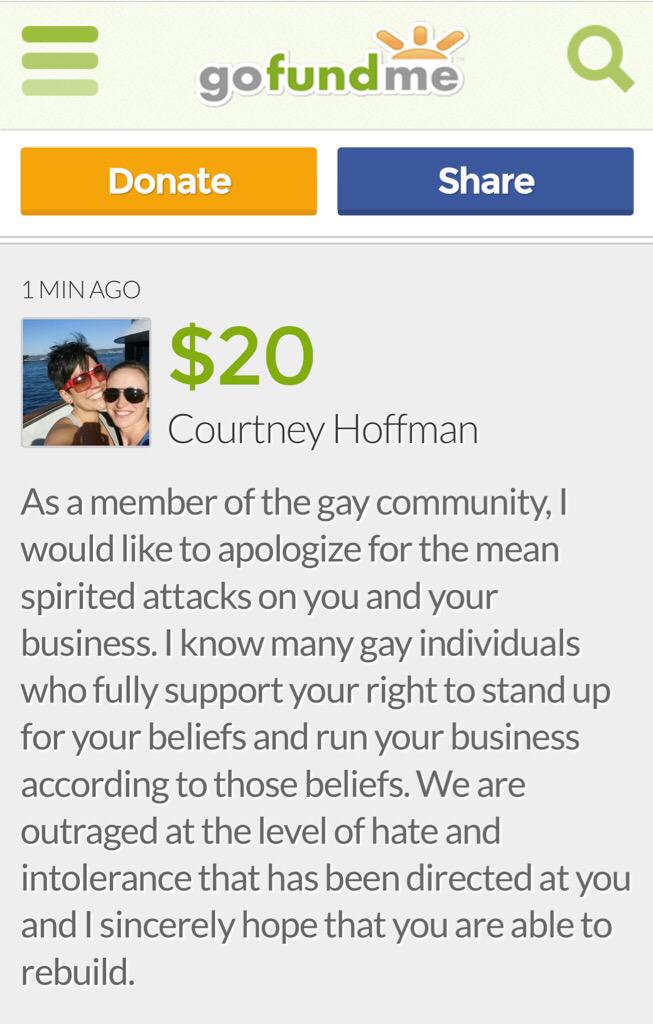 POLITICAL CORRECTNESS IS KILLING US!
h/t Free North Carolina, The Blaze