Via Frank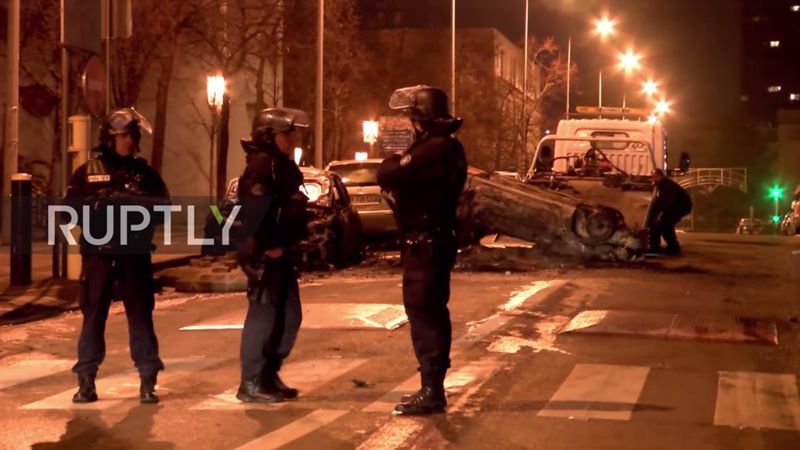 In 1990, the "Gayssot law" was passed, stipulating that "any discrimination based on ethnicity, nation, race or religion is prohibited". Since then, it has been used to criminalize any criticism of Arab and African delinquency, any question on immigration from the Muslim world, any negative analysis of Islam. Many writers have been fined and most "politically incorrect" books on those topics have disappeared from bookshops.
The French government asked the media to obey the "Gayssot law." It also asked that history textbooks be rewritten to include chapters on the crimes committed by the West against Muslims, and on the "essential contribution" of Islam to humanity. All history textbooks are "Islamically correct."
In hospitals, Muslims are increasingly asking to be treated only by Muslim doctors, and refusing to let their wives be treated by male doctors.
February 2, 2017: A "no-go zone" in the eastern suburbs of Paris. Police on patrol hear screams. They decide to check. While there, a young man insults them. They decide to arrest him. He hits them. A fight starts. He accuses a policeman of having raped him with a police baton. A police investigation quickly establishes that the young man was not raped. But it is too late; a toxic process has begun.