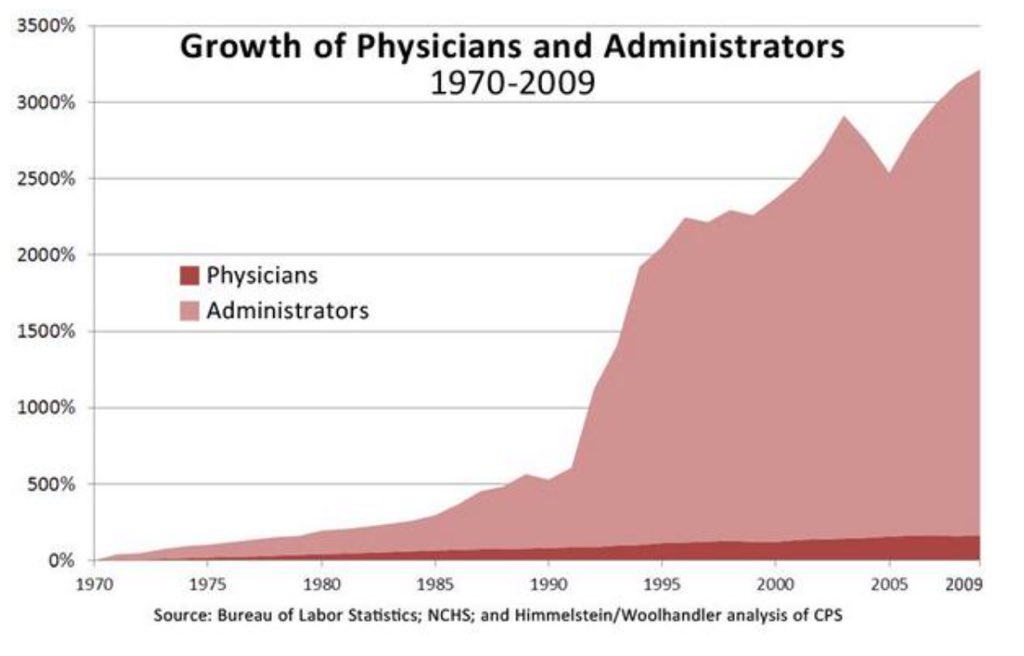 I'm fond of referring to my trial and tribulations with clinics, doctors, specialists, back-offices, et al in this blog as BUREAUCRATIZILLA.
Truth be told, I've encountered many fine medical professionals who have actually treated me, prescribed medication for me and followed-up with me.  I'm a diabetic and two-time cancer survivor (not to mention arthritis, tinnitus, bad knees, 'old person' problems, etc.!)
Sadly, it seems many doctors, while medically skilled, cheapen when it comes to staffing the back office. Numerous record and billing snafus, misunderstandings and scheduling problems have been the result.
And, if this chart is to be believed, it's not going to get any better!  I suspect the ACA hasn't helped streamline things, either.
'Free' health care?  At what cost?
Sigh.
h/t Doc in Yuma